Affordable DUI Representation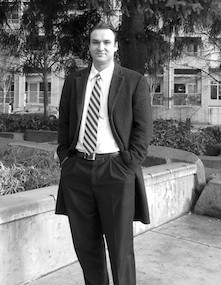 Washington DUI Attorney
We represent clients facing DUI charges on a flat-fee basis.  That means that all the time, research, court appearances and investigation on your case is covered.  You do not have to worry about being charged an extra fee for my time.  I feel that it is important that you fully understand your options and the law and that we take our time to come up with the best plan in your case.
I also try my best to keep my rates affordable.  I strongly believe in criminal defense and that you are at a severe disadvantage when you are facing a criminal charge without a good attorney.  I will work with you to help you afford my representation.  My consultation is free and there is no obligation to come in and talk about your case.
Experienced Trial Attorney
I have handled hundreds of DUI cases and I know which direction to take a case.  Often, there are legal challenges, including motions to suppress evidence and motions to dismiss that a good defense attorney will use to fight your case before it would go to trial.  Other times a DUI needs to go to trial.  There are plenty of DUI attorneys that just never go to trial, which means that you are not given the best defense.  I take plenty of criminal cases to trial from DUIs to Domestic Violence on a regular basis.  I will fight your case and take it to a jury, if that is the direction it needs to go.  Other times, your case might just have to settle and having an attorney that is willing to go to trial puts you in a better negotiating position than an attorney the other side knows will not put up a fight.
Have a Question About Your DUI?
Call or email my office to ask a question about your case.  Being charged with a crime is very stressful and you need to be sure you are making the right decisions. Use the contact form or give us a call.  I will try to personally answer your questions as best I can.